Welcome to the Diversity Deep Dive Podcast. In this podcast, you will hear insights and uplifting stories of resilience and perseverance against the odds. We will share meaningful dialogue to positively impact diversity and inclusion by dispelling stereotypes, tackling biases, and providing best practices to achieve greater cultural competence. Join us as we break some glass and disrupt the way we think about diversity and inclusion.
Episodes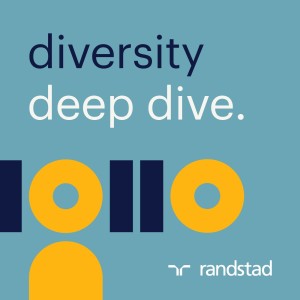 Wednesday May 24, 2023
Wednesday May 24, 2023
According to Catalyst's Inclusive Leadership Report, 45% of employees' experience with inclusion is directly linked to their manager's behavior. In the report, Catalyst outlines 5 key drivers impacting inclusion in the workplace which are 1) value 2) trust 3) authenticity 4) psychological safety in expressing different views and 5) psychological safety in being able to take risks. Globally, there is a paradigm shift in the employer, employee, and talent social contract. This shift means that leaders must lean in with empathy, respect, and inclusive behaviors to attract and retain talent in a tough labor market.